N1MM (klasik), N1MM +, VHF tekmovanja in objavljanje na SLOVHF spletni strani – kratko navodilo
OPOMBA: N1MM (klasik) je nadomestil N1MM+ in se priporoča uporaba le-tega
Tom, N1MM in ekipa zanesenjakov že več let piše in dopolnjuje program za vodenje dnevnika radioamaterskih zvez, še posebno se posveča podpori radioamaterskim tekmovanjem.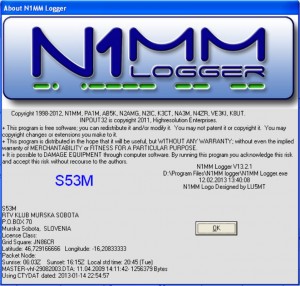 Poleg samega programa ekipa razvijalcev skrbi za zgledno urejeno spletno stran (http://n1mm.hamdocs.com/tiki-index.php) s podrobnimi navodili.  Staro verzijo programa – N1MM classic – je še vedno možno prenesti in namestiti, vendar se več ne posodablja.
V osnovi je bil program namenjen KV tekmovanjem vendar nudi podporo tudi raznim VHF tekmovanjem in za podporo običajnim VHF/UHF/SHF tekmovanjem v EU je le potrebno izbrati pravi tip tekmovanja = VHFREG1.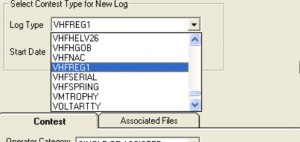 V letu 2012 se je porodila ideja, da bi med VHF/UHF/SHF tekmovanjem, podobno kot z VHFctest4WIN (http://lea.hamradio.si/~s52aa/vhfctest4win/, avtor S52AA), s pomočjo N1MM programa med tekmovanjem na SLOVHF spletni podstrani Claimed Score (http://www.slovhf.net/claimed/) tekmovalci objavljali svoj trenuten rezultat.
Po kratkem prepričevanju (N1MM ekipe in skrbnika SLOVH spletne strani (S55HH)) in usklajevanju možne rešitve je na voljo rešitev, katero lahko do naslednjega tekmovanja tudi praktično preizkusite.
N1MM (klasik) – kaj je potrebno narediti:
Namestiti N1MM program ter poskrbeti za ustrezno osnovno nastavitev (pred nadaljevanjem je resnično potrebno poskrbeti, da vse deluje tako kot si želimo)
V osnovnem N1MM oknu izberemo Config in potem Other in levo spodaj izberemo Start Contest Reporting Application tako kot prikazuje spodnja slika.  Z izbiro OK se vrnemo v osnovno N1MM okno.
Če bo potekalo vse v redu bi se morala nekje na ekranu pojaviti slika

Izberemo Setup in vnesemo potrebne podatke

Ob tem je pomembno, da je vsak operater, ki bo z N1MM programom na prikazan način med tekmovanjem na SLOVHF spletni strani objavljal svoj trenutni rezultat, na SLOVHF spletni strani tudi registriran (prijava med tekmovanjem pa ni obvezna oz. nujna) – podatki bodo tako shranjeni/objavljeni pod njegovim lastništvom in jih bo lahko pozneje urejal (sicer lahko poskusi podkupiti tudi administratorja, da mu pozneje pomaga, ampak v tem primeru uspeh ni zagotovljen…).
Če je vse nastavljeno tako kot mora biti potem bi med tekmovanjem slika programčka, ki pošilja podatke na SLOVHF spletno stran morala izgledati približno takole
Številka 293 pomeni, da bo naslednja objava trenutnega rezultata izvedena čez 293 sekund. Response Recived pa pomeni, da sta se N1MM program in SLOVHF spletna stran v preteklosti že uspela pogovoriti.

Predstavljena zmogljivost ni nekaj novega. Kot je omenjeno ima VHFctest4WIN že nekaj časa to zmogljivost, v KV tekmovanjih pa se ta zmogljivost uporablja za objavljanje na http://www.getscores.org/live/ ali http://cqcontest.ru/readscore.jsp
N1MM+ VHF tekmovanja in objavljanje na SLOVHF spletni strani – kratko navodilo
Novi N1MM+ ima nastavitve za objavo predhodnih rezultatov dodane kot samostojni zavihek v nastavitvah – CONFIG / Configure ports / Score reporting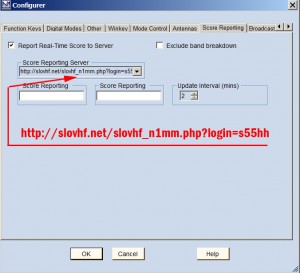 Seveda morate namesto s55hh navesti svoje uporabniško ime na slovhf.net portalu.
Če ste vse naredili prav, bo rezultat prikazan v INFO okencu.
Pa veliko užitka
Jani, S55HH in Miha, S51FB
N1MM Classic, N1MM+, VHF contests and submitting to the SLOVHF webpage — instructions
NOTE: N1MM Classic is obsolete and has been superseded by N1MM+.
Tom, N1MM and a team of enthusiasts have for several years been developing a ham radio log keeping application, especially to support ham radio contests.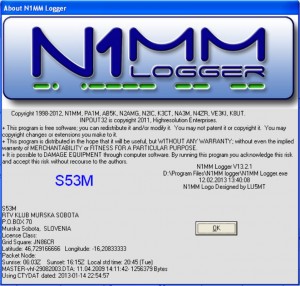 Apart from the software itself, the development team also maintains a webpage (http://n1mm.hamdocs.com/tiki-index.php) with detailed instructions for use. The previous version of the software — N1MM classic — can still be downloaded and installed, but is no longer updated.
Initially the software was intended for HF contests but it also supports various VHF contests and all of the usual VHF/UHF/SHF contests in the EU can be managed by selecting VHFREG1 as the contests type.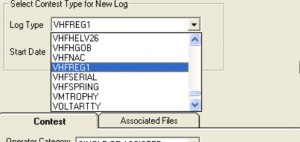 In 2012 the idea arose that participants in VHF/UHF/SHF contests could upload their current score to the SLOVHF webpage (http://www.slovhf.net/en/claimed/) during the contest itself using the N1MM software. This had been done previously using VHFctest4WIN (http://lea.hamradio.si/~s52aa/vhfctest4win/, author S52AA). After some discussion between the N1MM team and the SLOVHF webmaster (S55HH), we are making a solution available.
How-to using N1MM Classic:
Install the N1MM Classic software and configure it to your requirements.
In the main N1MM window choose Config and Other and enable the option Start Contest Reporting Application in the lower left as shown below. Return to the main N1MM window by pressing OK
If everything went as expected the following should appear on the screen

Select Setup and enter the required information. It is crucial that every operator reporting his score to SLOVHF using N1MM in this way has an account on the webpage (although logging in during the contest is not necessary) — this will give the operator access to their data on the webpage and allow for later editing (the operator can also try bribing the web admin, but success is not guaranteed).

Score posting URL: http://slovhf.net/slovhf_n1mm.php?login=yourlogin(usually your callsign);
Score Reading URL: http://slovhf.net/en/claimed/ (on picure is old info for this)
After successful configuration the reporting module should be active. An active reporting window shows the following information
The displayed number (293 in the example) shows the number of seconds until the next score upload. Response Received indicates that a connection between the N1MM software and the SLOVHF webpage was established.
As mentioned, VHFctest4WIN has had this capability for some time, and similar methods are used in HF contests to post to http://www.getscores.org/live/ or http://cqcontest.ru/readscore.jsp
N1MM+ VHF contests and submitting to the SLOVHF webpage — instructions
The new N1MM+ separates the settings for reporting current scores into a separate tab — Config/ Configure ports/ Score reporting.
Of course, you should enter your own user name on SLOVHF instead of s55hh. If successful, the scores should be visible in the INFO window.
Enjoy!
Jani, S55HH and Miha, S51FB
---